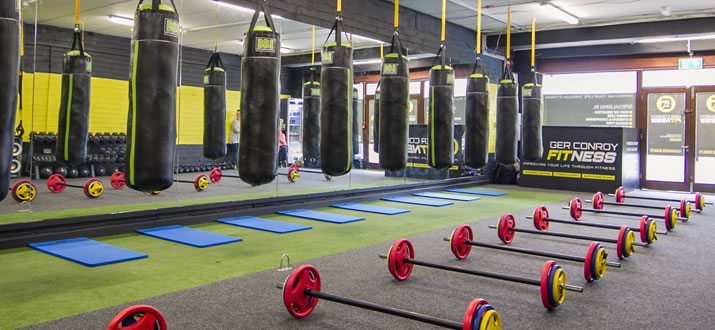 Ger Conroy Fitness Ratoath Gym
Eat Right, Train Right Get Results
Welcome to the brand new Ger Conroy Fitness Ratoath Gym & Fitness Class centre. Feeling the need to lose weight and get your life back on track? Maybe you want to tone up and get fit?
Why not join our brand new gym and fitness classes in Ratoath Village to help you hit them goals! Just select a fitness package below and follow the easy steps to get started today!
If you would like to speak to someone in detail about our fitness classes, challenges or personal training plans you can fill out the contact form on this page and we'll get in touch to setup a free consultation.
What can you expect from our fitness classes in Ratoath?
Each fitness class has a unique and friendly atmosphere. So many people go to the gym or a class because they think they need to go, but we want people to enjoy, and have fun in our fitness classes as well as getting their amazing results and learn to enjoy going to the gym.
Ratoath Fitness Classes:
– Strength & Conditioning Classes Ratoath
– Box Fit Classes Ratoath
– HIIT Classes Ratoath
– Super Circuit Classes Ratoath
– Pump & Tone Classes Ratoath
– Mummies & Buggies Classes Ratoath
Classes are for all levels of fitness. Complete beginners to fitness freaks we will accommodate everyone regardless your personal goals.
Book Your Classes Here
Call: 087 613 8797
Ratoath Class Timetable:
Monday – Thursday (6am – 9pm)
Friday (6am – 7pm)
Saturday – Sunday (9am – 11am)
Ratoath Fitness Class Timetable
32 fitness classes per week to choose from. Contact us for your free consultation to discuss all the options available
Ratoath Fitness Class Gallery
Take a peak inside our brand new Ratoath location for Fitness Classes 7 Days a week