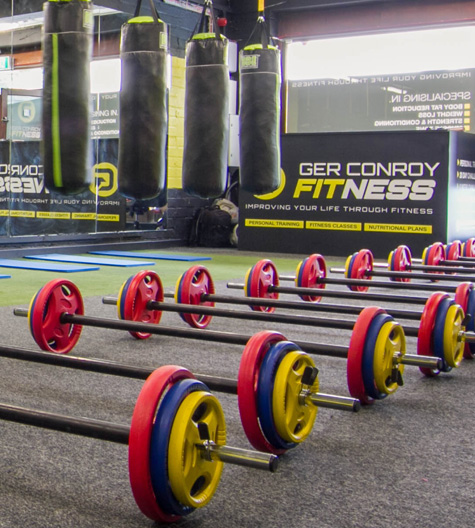 Workout with Friends in Our Daily Classes at Ratoath Fitness Studio
Our fitness classes in Ratoath are designed for every fitness level and no two classes are the same. Plus, we have up to 40 classes to choose from each week! Our highly trained fitness instructors will show you how to safely & correctly complete all of the exercises so as to maximise your workout and increase your confidence in class. They're also there to give you that boost of motivation just when you need it most.
Whether you're a beginner to the gym or you're an experienced athlete, all our classes can be tailored to your fitness level and ability to ensure you have a challenging and effective workout. We pride ourselves on our non-judgmental, welcoming gym & class environment.
We are all here to improve to our lives through fitness! So, if you're worried about people looking at you, trust us, they're not! To put your mind at ease, if you have any concerns, you can contact us with any questions you have.

Class Schedule Ratoath
If you would like to join in on our fitness classes simply click the BOOK button to sign up and get started

No Contract, No Joining Fee, No Termination Fee on all Monthly Recurring Memberships
Gym Information
We offer flexible opening hours we make sure you have access to workout
Opening Times

Monday
6:00 AM to 9:00 PM
Tuesday
6:00 AM to 9:00 PM
Wednesday
6:00 AM to 9:00 PM
Thursday
6:00 AM to 9:00 PM
Friday
6:00 AM to 8:00 PM
Saturday
8:00 AM to 2:00 PM
Sunday
8:00 AM to 2:00 PM
---
Unlimited Gym & Classes
Join Ger Conroy Fitness Today!
Sign up for your free Ger Conroy Fitness account. You can then purchase memberships that suit you, join challenges, book into classes, manage your schedules and much more.