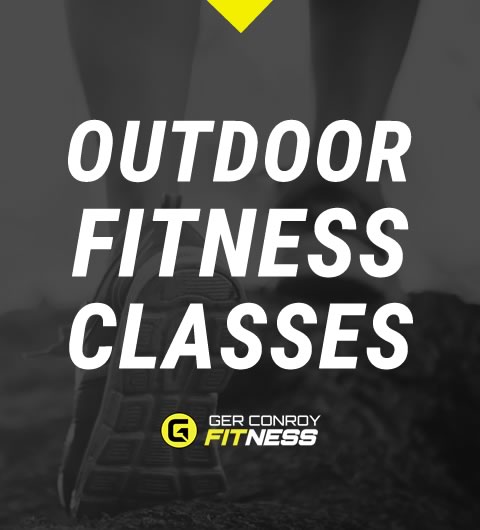 Outdoor Fitness Classes at Ger Conroy Fitness
Our Outdoor fitness classes are suitable for beginners and advanced fitness levels. We aim to accommodate young and old in our easily adapted classes.
Our high octane Outdoor classes are guaranteed to leave you pumped. Feel the rush as good endorphins flow through the veins. The perfect way to destress!
Each Outdoor fitness class has a unique and friendly atmosphere all the while training in the safety of outdoor surroundings.
How to Book into an Outdoor Fitness Class?
You must book into your Outdoor classes through the schedule below and you will receive confirmation of your booking.
When you click to join you must enter your email and password from your Ger Conroy Fitness Mindbody account.
Appropriate outdoor footwear must be worn and it is recommended. Please be mindful of your own limitations and most importantly have fun.
Outdoor Fitness Classes Schedules
Choose your location below! Remember that Outdoor Classes start 10th of May 2021
Unlimited Gym & Classes
Join Ger Conroy Fitness Today!
Sign up for your free Ger Conroy Fitness account. You can then purchase memberships that suit you, join challenges, book into classes, manage your schedules and much more.