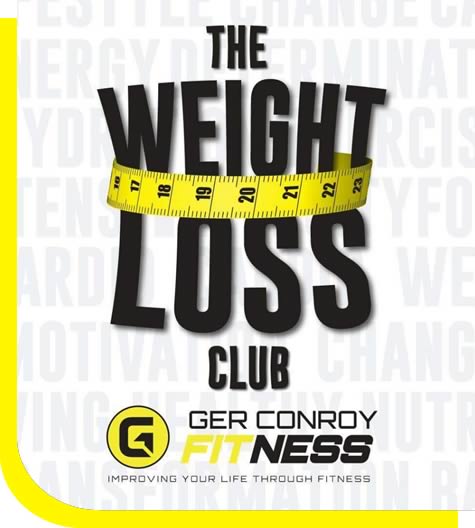 Lose Weight the Correct Way with The Weight Loss Club
The Weight Loss Club at Ger Conroy Fitness. Looking for the fastest, easiest and healthiest way to burn fat and get massive weight loss results within a group atmosphere?
Get 4 Weeks of Full Unlimited Gym and Fitness Class access in either our Mulhuddart or Castleknock Gyms.
We will give you and help you manage your training and food plans that are specific to you and your goals. Eat Right, Train Right = Get Results!
4 WEEKS: Group Personal Training, Weight Loss Training plans, Food Plans, Unlimited Gym Membership, Unlimited Classes, Group Support
Lets Go! Join The Weight Loss Club
Please sign up by clicking below
Weight Loss Club
Sign Up Today
€199
/ Unlimited
More Info
Unlimited Classes
Unlimited Gym
7 Days a Week
Group Support
Once you purchase this package please call into the gym reception to book into your slot as places are strictly limited.
Unlimited Gym & Classes
Join Ger Conroy Fitness Today!
Sign up for your free Ger Conroy Fitness account. You can then purchase memberships that suit you, join challenges, book into classes, manage your schedules and much more.